Pizzaro supports Megamenu Dropdown, with the help of Static Content Block.
Navigate to Appearance > Menus.

On top right corner of your screen, you will find a dropdown menu Screen Options. Click on it.

In the dropdown that appears, check on Static Content Blocks under Show on screen. You will now see Static Content Blocks listed in the left side.


Choose the menu you want to edit.

Now check the items from Static Block and click on Add to menu.

Drag Static Block menu item under any existing menu as a submenu.


Click on Save Menu.
Alert : Please do not use Static Content Block as a top level menu item or as submenu menu item beyond level 1. Do not use other menu items with Static Content Block menu item.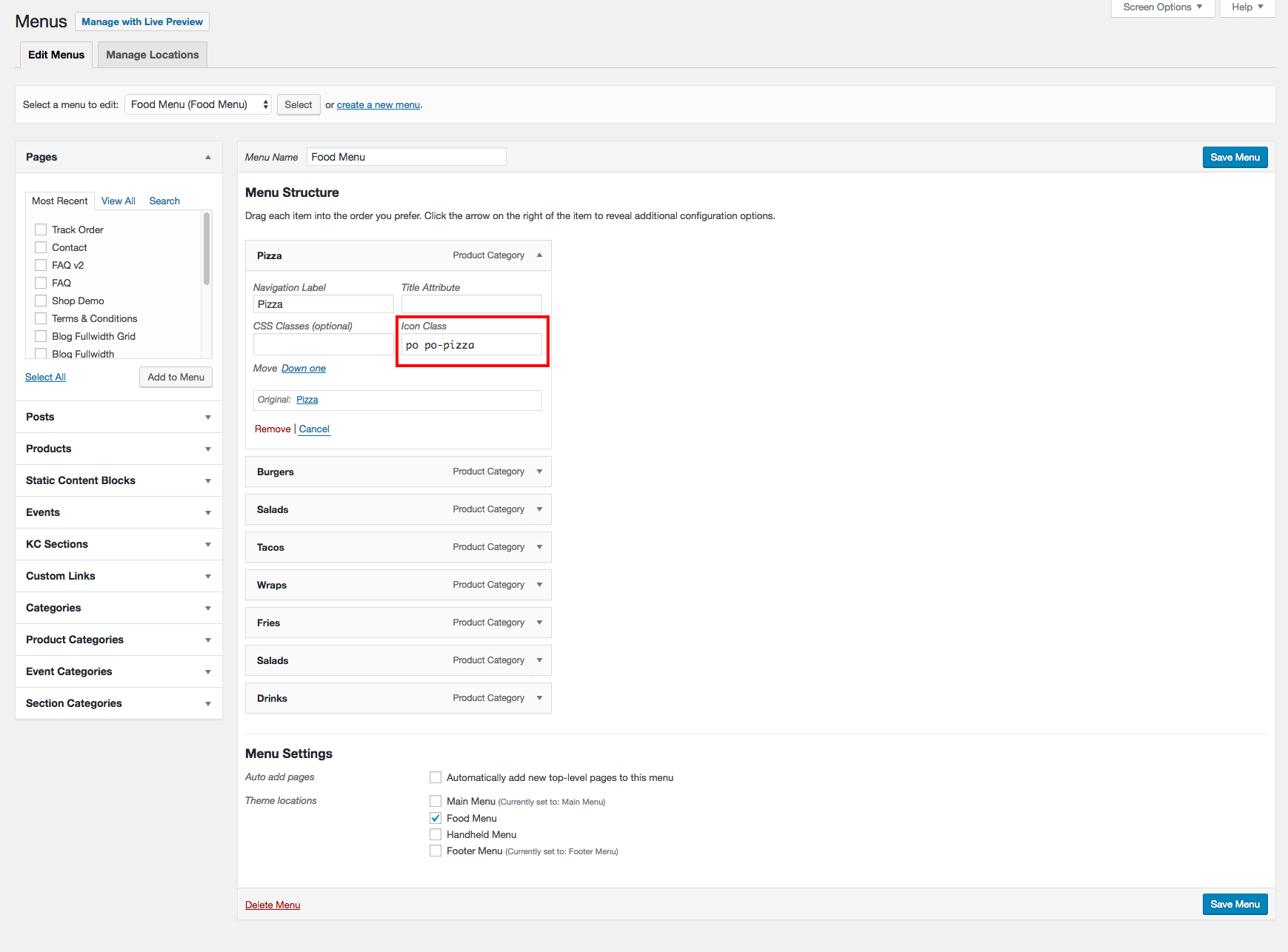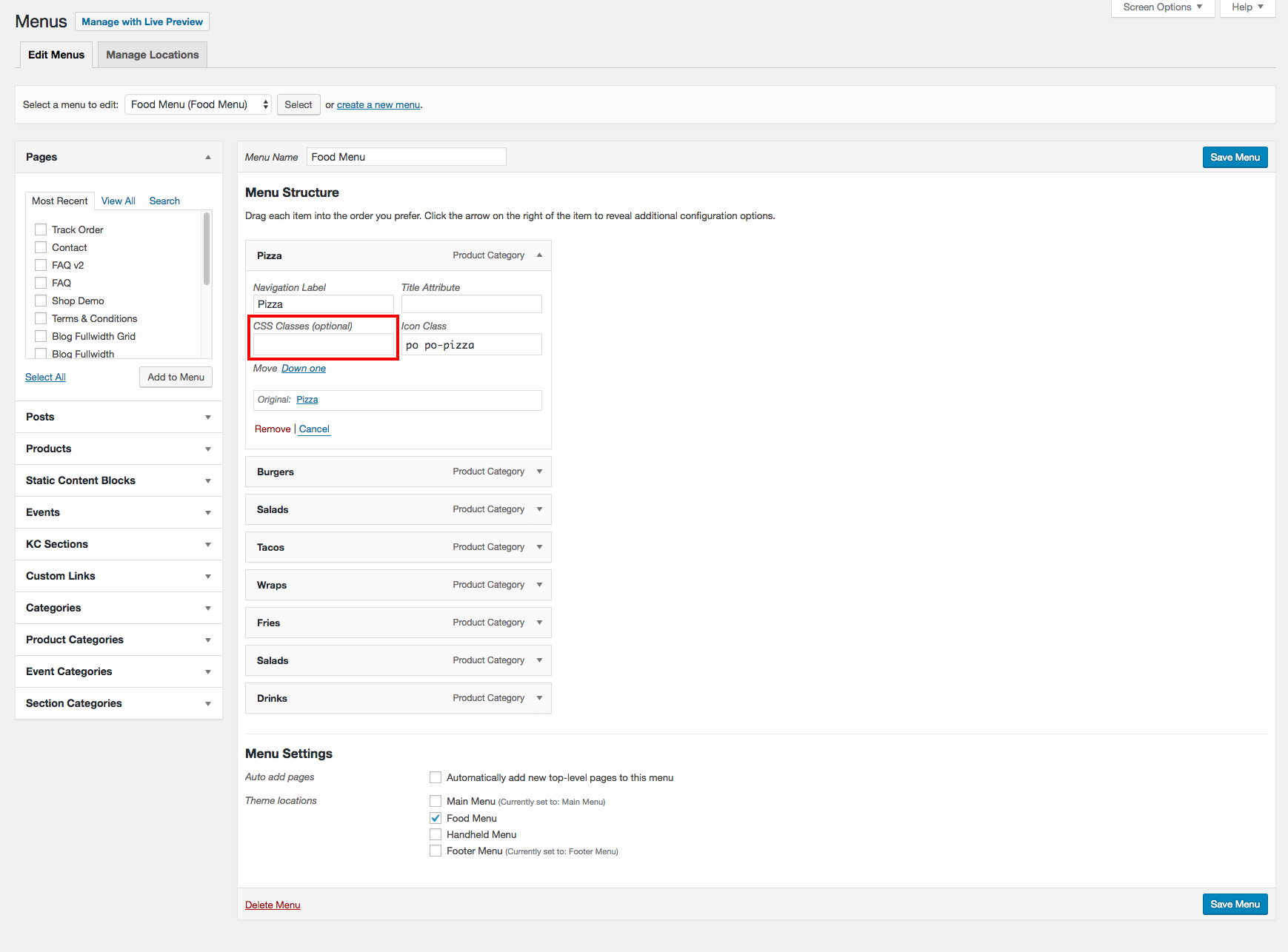 Megamenu Fullwidth : Please add "yamm-fw" css class to its parent menu item to make megamenu fullwidth.